Just ready today that Sandra is performing in Dresden, Germany this weekend. Waaaaah...
The mystery of the disappearing whisker smackers is solved.
From: "Dr. Harvey's" <info@drharveys.com>
Subject: Re: shortage of whisker smackers (fish)?
Date: Thu, 30 Sep 2004 13:59:00 -0400

The company that we got our fish treats from went out of business, we should have the fish treats in two to three weeks. Sorry for the inconvience.
Thank You,
The Staff at Dr. Harvey's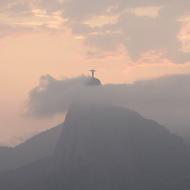 Uploaded most of the pictures from Rio De Janeiro. Haven't gotten around to scaling them yet so for now they are on Fortunecity. Weather was overcast and slightly rainy until Sunday.
U.S. to Free 'Enemy Combatant,' Bowing to Supreme Court Ruling. Another disgraceful failure for the Bush administration.
Yaser E. Hamdi, an American citizen captured in Afghanistan and once deemed so dangerous that the American military held him incommunicado for more than two years as an enemy combatant, will be freed and allowed to return to Saudi Arabia in the next few days, officials said Wednesday.

[snip]
"It's quite something for the government to declare this person one of the worst of the worst, hold him for almost three years and then, when they're told by the Supreme Court to give him a fair hearing, turn around and give up," said David Cole, a law professor at Georgetown University who has been critical of the administration.

Anthony Romero, executive director of the American Civil Liberties Union, added in an interview that "this clearly shows that the government was not able to meet the burden of proof that the Supreme Court had set for it, and rather than risk further embarrassment in a failed prosecution, they've decided to just send him out of the country."
Looks like Ebay isn't closing down half.com after all.
San Jose, California-based eBay, which had planned to shut Half.com on Oct. 14, now says it will keep the site open "indefinitely."
Rio was a ton of fun, but it's nice to be back home. Thought the weather would be rainy and cloudy all weekend long, but luckily, there was no rain at all yesterday, and for a few hours the sun was actually out. As expected, a lot of people were wearing thongs and showing lots of skin. Great day for hanging out on the beach, which was how we spent our last few hours.